News
Blog
The Veranda Restaurant at Grand Hôtel in Stockholm
Posted in: News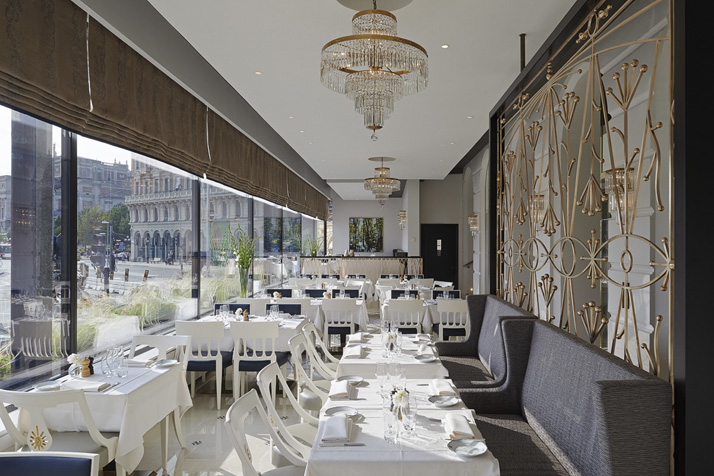 Richmond International has completed The Veranda Restaurant, an all-day dining room set within the world-renowned Grand Hôtel in Stockholm. Richmond's commission follows the 2006 completion, in the same hotel, of The Cadier Bar, an international cocktail bar named after founder Régis Cadier.
The overall design concept for The Veranda Restaurant draws inspiration from traditional Swedish craft including lace & embroidery. Vintage textiles and mönsterblad archive patterns have been referenced throughout and provide a strong identity and coherence across the various spaces. Part of The Veranda Restaurant is the The Grand Buffet, famous for serving Smörgåsbord, a traditional cold selection of seasonal produce and recipes.
Richmond has created a series of visually connected spaces whose aesthetic combines the Swedish characteristics of simplicity, minimalism and functionality with the luxury standards expected of a five-star, globally recognised hotel.