News
Blog
One Step Closer to Launch Britannia as Engines are Fired Up!
Posted in: News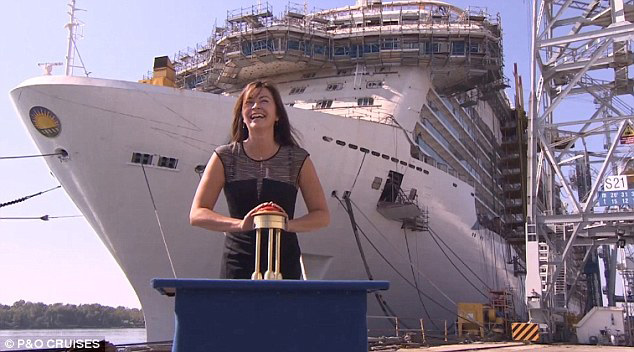 Another milestone was reached on 8 September in the construction of Britain's largest cruise ship, P&O Britannia – with BBC Formula One host Suzi Perry starting its four vast engines for the first ever time and generating 84,000 horsepower at the Fincantieri shipyard in Malfacone, Italy – where the ship is currently being built.
Britannia is to be the most exciting representation of the P&O Cruise experience yet, with all the traditions of P&O Cruises but with new innovations and concepts in dining, technology and entertainment.
For the realisation of this new pivotal vision, P&O has handed over complete control of its interior design to leading British interiors company, Richmond International, renowned for their work on luxury hotels worldwide, Richmond International, has combined the excitement of cruising with the sophistication of a five-star hotel.
The ship will hit the water in March 2015, arriving at Southampton in the first week, to be followed by a week of inaugural events. Britannia will set sail on her maiden voyage on 14 March 2015, which will see the ship sail from Southampton to the Mediterranean, the Norwegian Fjords, the Canary Islands and the Baltic Sea.