News
Blog
Four Season Amman Guestroom Reservation
Posted in: News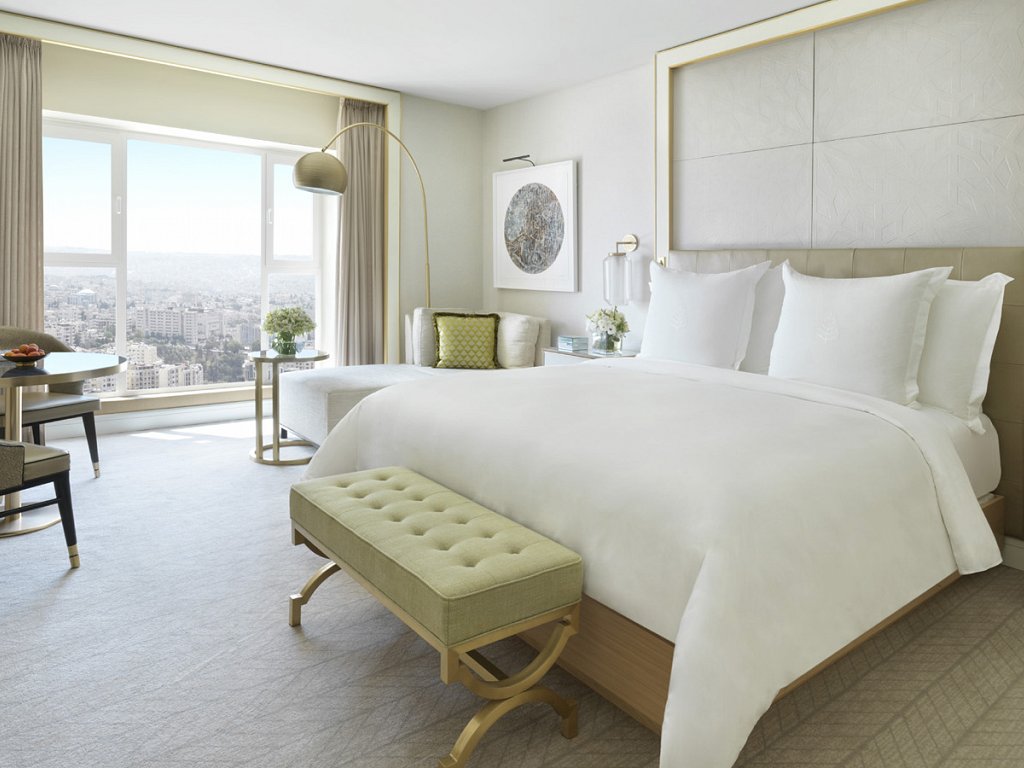 Four Seasons Amman was one of the first international hotels Richmond work on back in 2003 and we were invited back once again to update the interiors of the guestroom and suite.
Inspired by Jordan's intersection of Arabic, Islamic, and Western cultures, the rooms and suites encompass local colours, textures, and materials that were specially selected to reflect the character and heritage of this charming destination.
Clean lines and a mix of textures evoke the Jordanian locality, while large windows offer panoramic views of the city and flood the space with natural light. We took cues from this striking surrounding landscape for a colour palette filled with pale grey and sandy tones, offset with soft green throughout the tailor-made collection of furniture. The artwork featured in the rooms and suites draws heavily from local history and artisanal craftwork.