News
Blog
Covid De-cluttering
Posted in: blog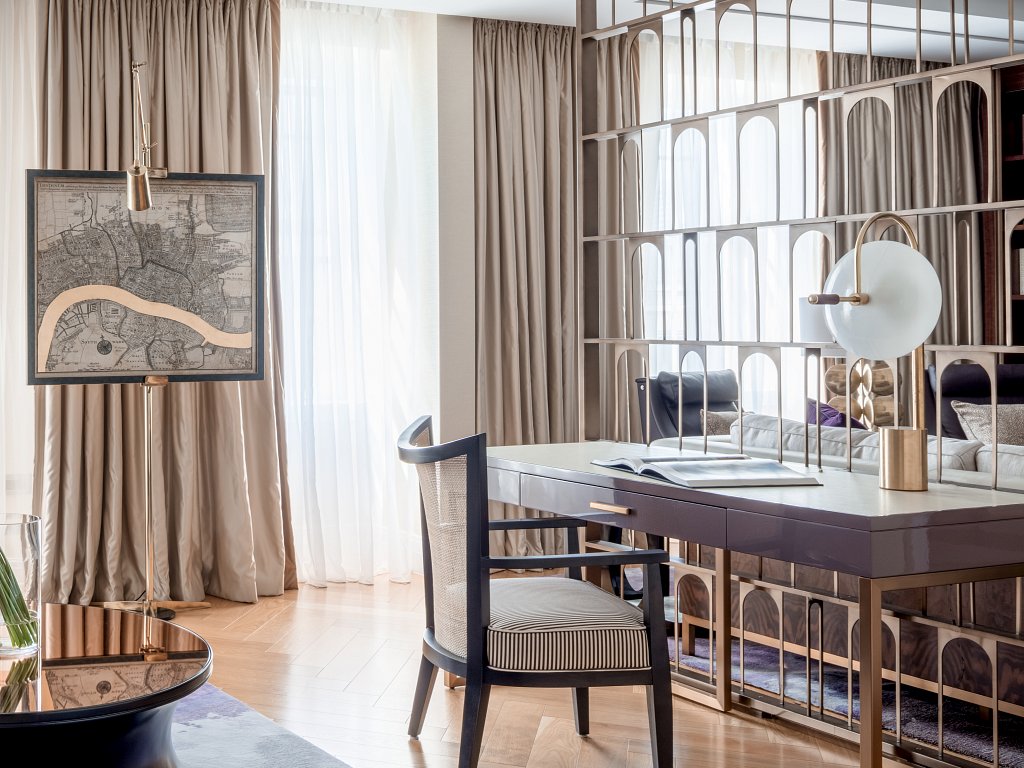 As tourism is starting to return globally, hotels will need to make interior design changes to reassure guests of their safety. People will want assurances of a clean environment, but its still vital to maintain that level of comfort that guests have come to expect in luxury hotels. How will this be possible in a post-Covid world I hear you say?
Elements of design that might have previously been considered design fundamentals, and that we have come to expect in luxury accommodation, may now represent a risk to health. Anything that is difficult to keep clean can represent a visual threat to the guest's perception of cleanliness. Plus, we know that in the minds of guests, anything that is unkempt will read as unclean. Spaces that will be visibly uncluttered and easy to clean will represent a reassurance for guests and a guarantee of safety without the need to overstress hygiene, to the detriment of luxury.
We know too that following months of isolation and confinement there has been an opportunity to take stock and consider our need for a lot of "things" – and perhaps they're not quite as important or necessary as we previously felt. Since living without all the extras, many of us have come to believe that we can benefit from a simpler approach to life, that values the essential elements to make us feel good and fulfilled, something we think we'll see reflected in hospitality design.
Declutter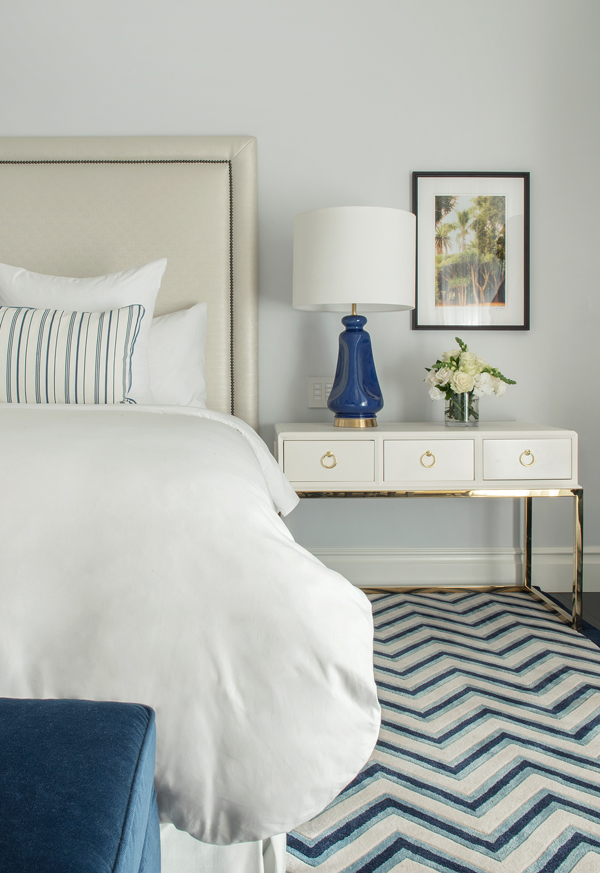 While we know there will be a change in hotel design in the future this also represents an opportunity to get back to the essentials and get rid of a whole lot of clutter we don't need, and guests don't want. Time for a trip to the charity shop! Getting rid of this clutter is a chance to reimagine the space as well as provide gentle reassurance of cleanliness as well as luxury.
Less soft furnishings
An obvious example of how a space could change is the removal of unnecessary items like the notorious 'scatter cushion', as evidenced as part of the reopening conditions for the Spanish hospitality industry. Increased washing of any fabric furnishings may be a solution, for the majority however, we'll see the use of fabrics and soft furnishings decline and there will be a clear shift away from carpets, decorative objet d'art, bookshelves and accessories - all things that can all be handled and would require cleaning - a housekeeper's nightmare!

Creative lighting
One of the bigger changes that we're sure we'll see is lighting becoming even more important, creating a really unique way to introduce drama, structure, movement and individuality into a space, in lieu of those excess objects. Creative lighting can be dynamic and changeable to differentiate between day and night-time, showcase a space and add detail where all that 'clutter' has been whipped away.
Bright natural light

More bright natural light allows guests to see there are no dark, unclean corners and can subconsciously assure guests that there are no hidden hazards. Plus, the benefits of daylight to help develop in-tune circadian rhythm are shown to impact better health and wellbeing, an area we know will become even more important.
Structural changes



Structurally, and perhaps longer-term, we will see changes to the visual design of a room. Shadow gaps, whilst add interest to a space are likely to be removed as it will be impossible to assure cleanliness for guest – something that might make us the contractor's new best friend. Rounded corners across furniture and architecture will be increasingly seen as it appears cleaner and will be easier and more time-efficient for housekeeping teams to keep clean.
The luxury touch



While hygiene will undoubtedly influence the future of hotel design, it shouldn't be forced or obvious, and guests shouldn't feel overwhelmed with shifts to a new normal. Any design changes should be subtle and allow for luxury touches and the joy of the experience to be forefront of any stay. That cannot be lost.