News
Blog
The Ritz-Carlton Residences, Astana has been honored with the Residence of the Year award for the second year in a row
Posted in: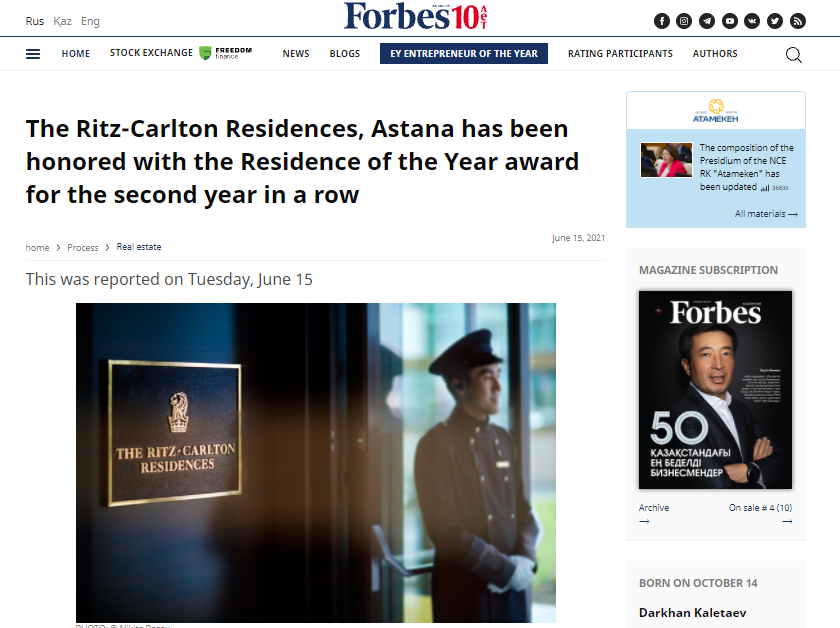 It is fantastic to see Richmond project The Ritz-Carlton Residences, Astana honored with the 'Residence of the Year Award' for the second year in a row!
Completed in 2017, our design studio used organic shapes to create a sense of flow and features such as; illuminated wall panels inspired by petrified birch trees to celebrate the culture, landscape and nature of Kazakhstan. The modern, expansive public spaces, guestrooms and suites elevate this iconic hotel to a level of luxury never seen before in this beautiful city.
We are thrilled to see the residences continuing to win awards, congratulations!
Please click here to read the full article